If there is ever a time I can be of assistance to you or your friends and family, I would welcome the opportunity to help.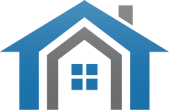 About Bridget
I am a bilingual and licenced Real Estate Professional in Winnipeg, Manitoba, whose family has been in the real estate business for over 35 years.
I cover all surrounding areas in Winnipeg and specialize in the south and southeast areas of the city.
Book an appointment with Bridget today!